About
Us
Serving as the medical center from 1994 to 2013 in Şahinbey, the central district of Gaziantep, Deva has served as a fully equipped hospital where you can access all kinds of medical services for your health needs since 2013.
The hospital, which is built on an area of 15.380 m2, serves with 160 patient beds,
5 operating theaters,
65 intensive care beds in different widths and features specially designed for the needs of patients and their relatives.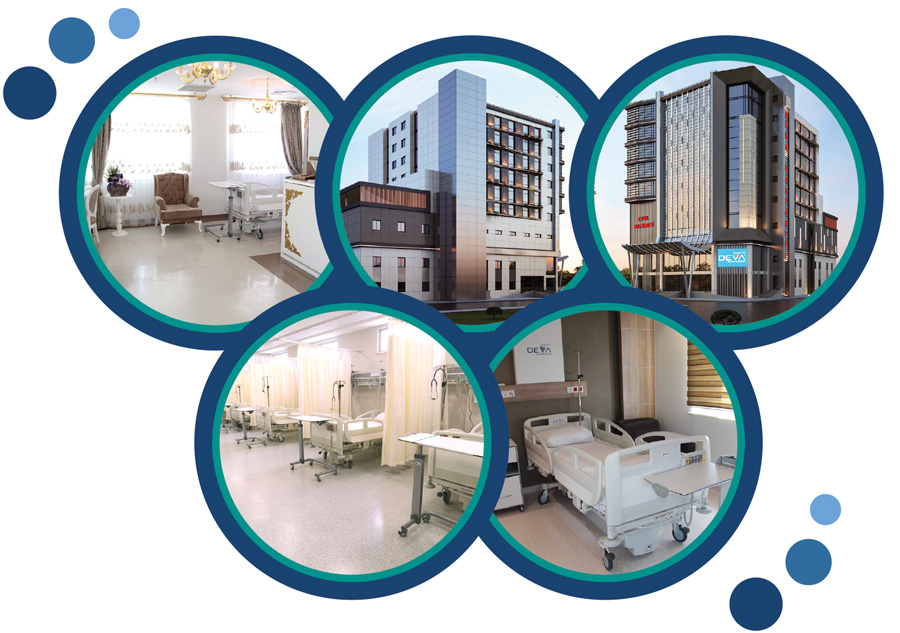 The medical and surgical branches that the hospital serves include;
Brain and Nerve Surgery,
General Surgery, Cardiology,
Obstetrics and Gynecology,
Orthopedics and Traumatology - Micro Surgery,
Aesthetic Plastic and Reconstructive Surgery,
Urology,
Emergency Services.
In addition to 34 medical branches, it is also possible to take advantage of services such as;
Laser hair removal,
Regional weight loss and hair plantation.
It responds to the needs of the patients with the laboratory where all medical tests can be carried out in order to provide all diagnoses required for treatment, along with its;
Interventional Radiology department which has comprehensive and latest system technological structure in which operations such as

Mammography,
Tomography,
MR imaging,
Bone measurement,
Spectre,
Ultrasonography are performed.